WELCOME TO DIANA EDER - living alignment
Where homeopathy supports emergence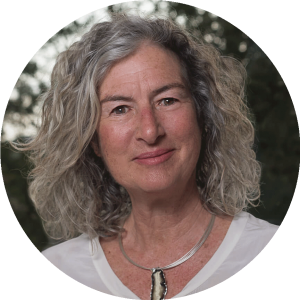 I am a transformational homeopath and have been in practice for over 25 years. I consult at "Wellsprings" in the Chilterns and on line by Zoom or Skype for my wider clientele.
My approach to emergence is multi faceted, my prescription always individualised as I meet each client exactly where they are on the journey back to themselves
I am very passionate about supporting my clients through transitional times in the global and personal context so that they are able to be resilient and to live in alignment to their truth in any given moment.
"Be in the mystery and the unknown and still live in Grace, Love and Peace... slowly and deliberately... from day to day, like the Master that you are"
Diana will meet you where you are- whether you are at a point in time where healing is required or whether you are looking for someone to support you in your transformation through the body- Diana is a phenomenal person to collaborate with. Collaboration being the key! One of the things I have valued the most about working with Diana is that it's a partnership - she brings her specialist knowledge of homeopathy and many other healing arts and I bring the intimate experience of my body, my frameworks of understanding and my inner guidance. She honours all of these and we combine together to feel our way into creating the most optimal pathway to ever more expansive levels of wholeness. I have benefited from Diana's expertise over a number of years now and for those of us experiencing these times of awakening as an "insension" through the body I have found it to be a tremendous benefit to have someone like Diana to support me in navigating the mysteries of the body and unlocking our cellular potential.
CMC
I´ve received Diana´s work for over 6 years and it has always benefited me tremendously. Her wide range of knowledge, experience, and intuitive skills combine beautifully creating a powerful healing space for her remedies to do their work. She´s also worked with our furry family helping them through transitional times.
Susan
Working with Diana is a creative force, because she has a heightened sense of intuition coupled with her previous experience of homeopathy....this has revealed very successful results for me and I love her thought processes! Love it... and Thank you Diana
Suzanne
You are the external guide in that you know who I am..you know me well enough, you have heard the pattern… You are a hand on my shoulder…you just get me rebalanced again… I have a guide who helps me get through them. There are various different Methods that you have got Every session has a freshness about it. Whatever tools you use are appropriate to that time that particular time… the methods that you use are just give me a sense of regeneration after every session. Some of these times can be incredibly difficult. There is nothing that a GP can help me with… Your intervention is incredibly gentle and non invasive..it works in a way that is just compatible with me… you really do help me through life's difficulties… they are immense… you have a position that is rather unique. I don't want to burden my friends… I love coming here to offload, unload and sometimes things are not devastating but for me they are as I am so thin skinned… the general difficulties weigh heavy…you lighten the burden each time I leave. Christine
Christine
My session with Diana was amazing. Everything was happening so spontaneously and easily. Diana got my blockage spot-on. The way she went through it with me to help me release it was very gentle, caring and patient. It felt like going through a dark forest gently led and held by hand by the best friend - someone you can trust. Free from memory of helplessness haunting me constantly, I could move forward, free to choose courage, independence and creativity. Thank you Diana.
Agni
I am so thankful to have found Diana. She is an intuitive, knowledgeable and compassionate healer. She just knows exactly which treatment in her arsenal of healing tools will work best for you in your situation. I have seen Diana for resonance repatterning and for homeopathy and found both extremely effective. Diana truly helps me each time I have session with her to find more peace and let go of my anxieties.
SJ
Savasana, "the things that excite you are not random, they are connected to your life's purpose. Follow them" It really resonated with me and realigned me with all the work we did and I felt so calm. my mission - to bring that calm and happiness and fun and love to my audience. Thank you for giving me this enormous gift of my passion back!!!
Sarah R